Helvetic Clinics Utmärkelser
2017
GCR ranks Helvetic Clinics Budapest 1st clinic in the world
For the third consecutive year, Helvetic Clinics Budapest is ranked 1st clinic in the world by GCR (Global Clinic Rating).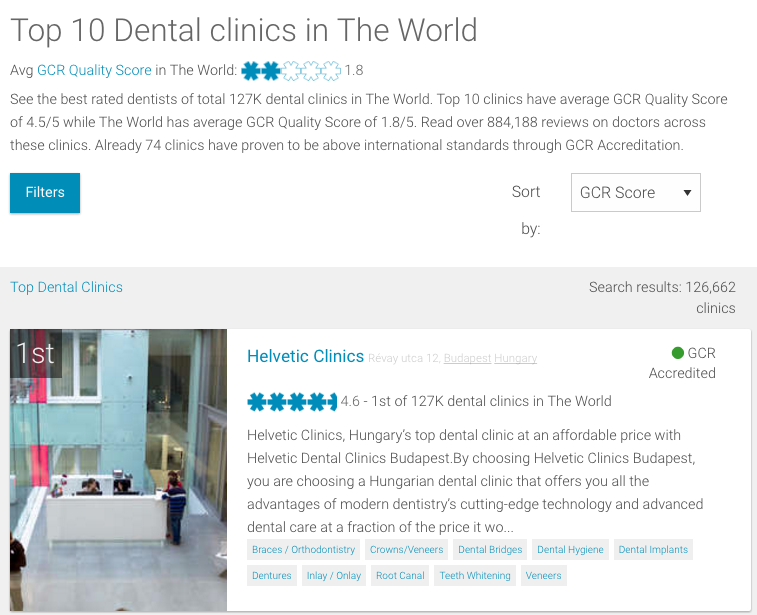 ---
Helvetic Dental Clinics Budapest starts 2017 with an award

!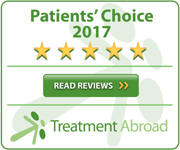 Helvetic Clinics Budapest has been recognized as a Treatment Abroad Patients' Choice award winner for 2017. Patients' Choice recognizes dental clinics that deliver excellent customer care and a great medical tourism experience. Helvetic Clinics Budapest was one of only six clinics that got this distinction this year and the only one in dentistry.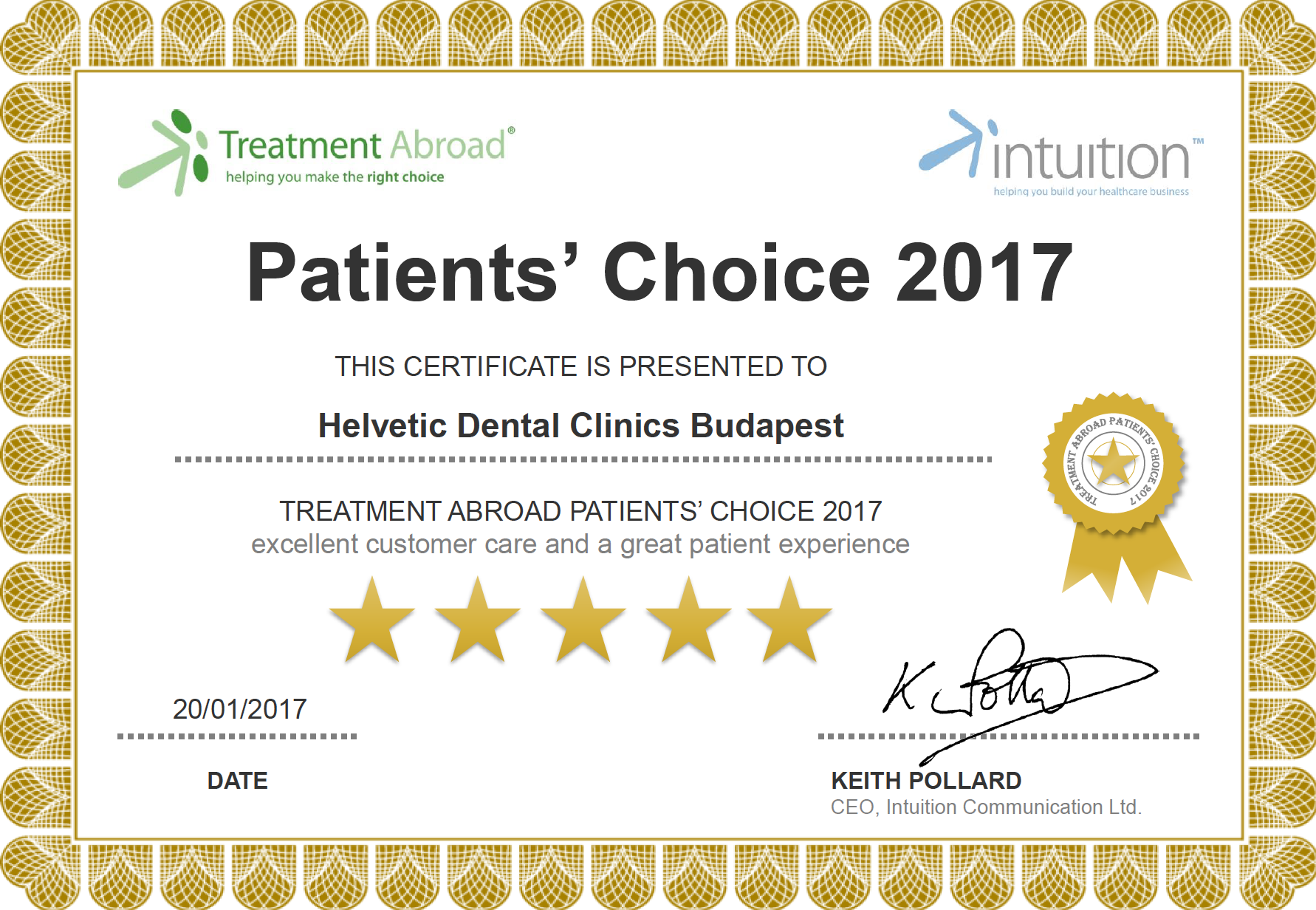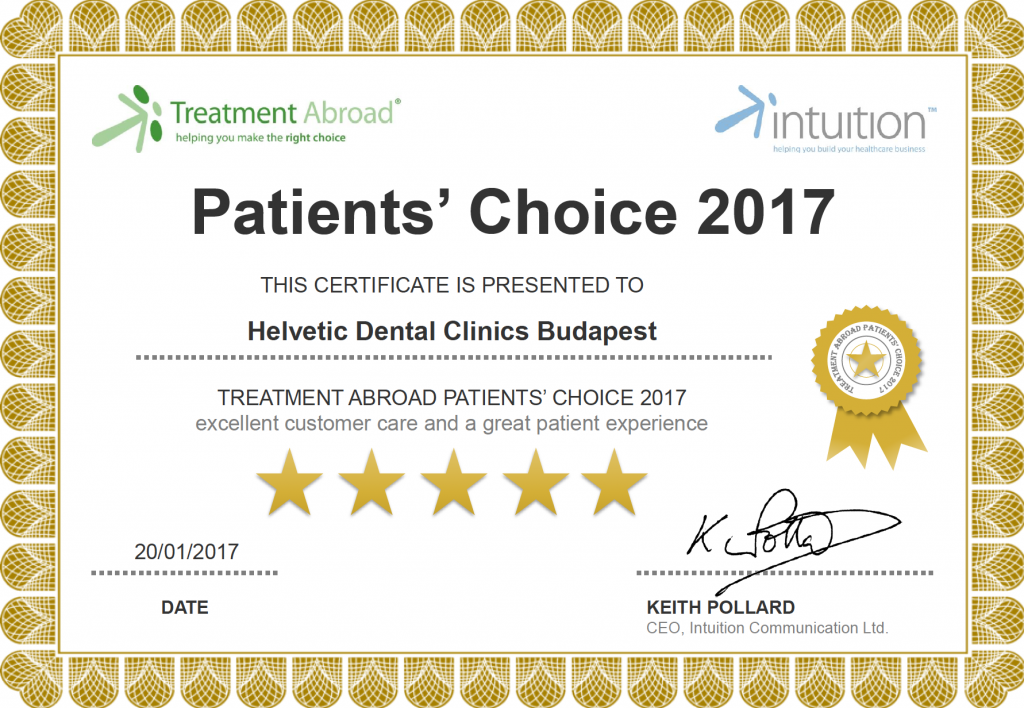 ---
2016
Best Dental Clinic Worldwide in 2016 BY GCR (Global Clinic Rating)
For the second consecutive year, Helvetic clinics have been ranked Best Dental Clinic in Budapest, Hungary, in Europe and Worldwide.

---
Helvetic Clinics tandvårdsklinik i Budapest prisbelöntes som "Highly Commended" i IMTJ Medical Travel Awards 2016
Helvetic Clinics Hotel (12 Revay) har prisbelöntes som "Highly Commended" en stor utmärkelse för internationell medicinsk turism för sina insatser i att attrahera internationella patienter till Budapest, Ungern. Helvetic Clinics hotell berömdes av domarna vid sin årliga prisutdelning som en av anledningarna till utmärkelserna som anordnas av medical travel publication, International Medical Travel Journal Medical Travel Awards 2016 (http://awards.imtj.com).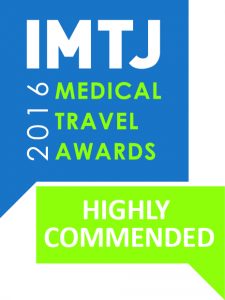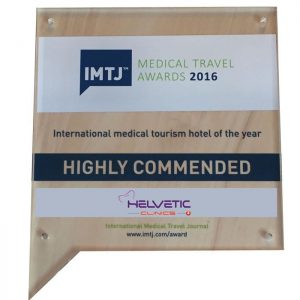 ---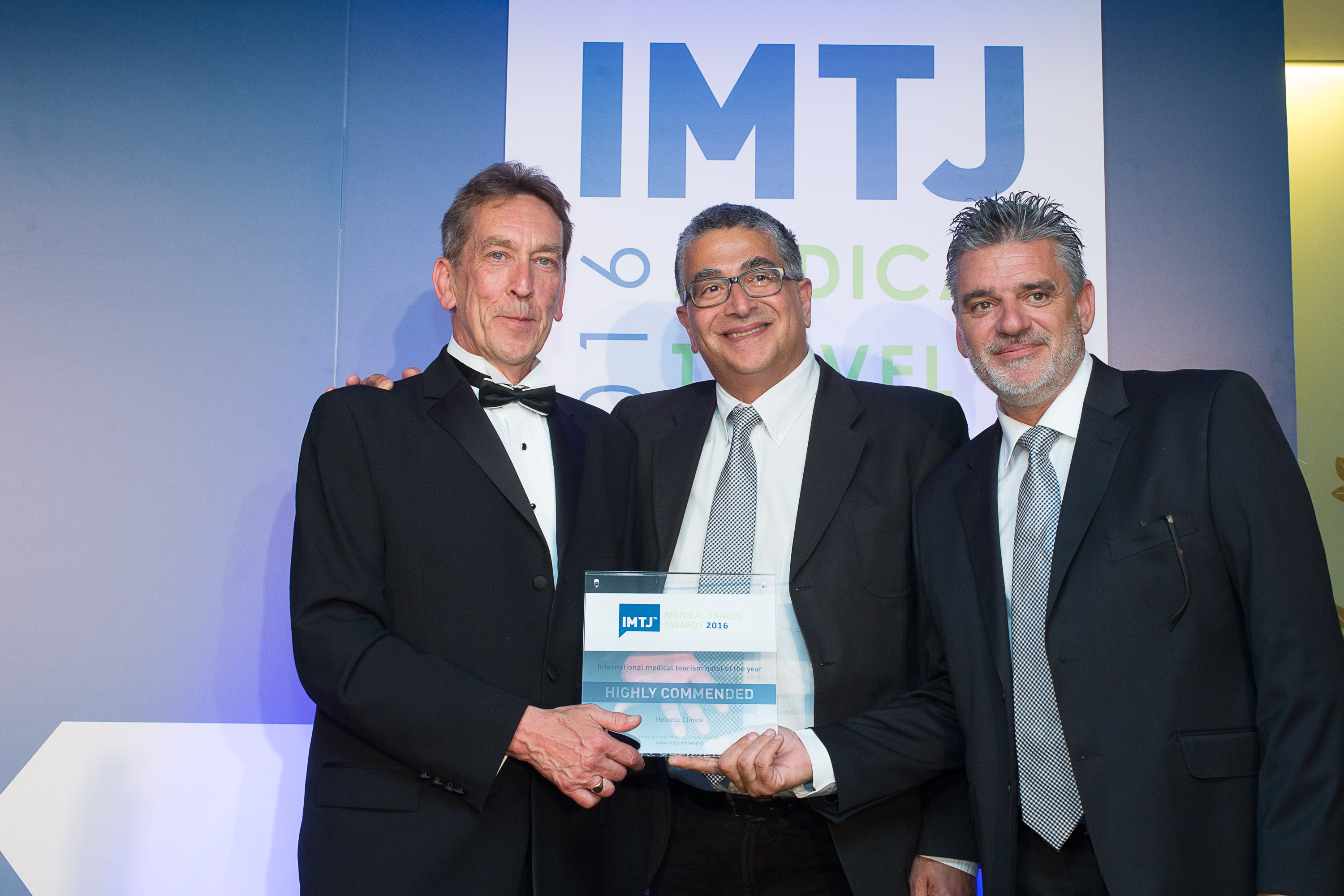 ---
2015
Bästa tandvårdskliniken världen över i 2015 GCR (Global Clinic Rating)
Sedan öppnandet av sina nya anläggningar i augusti 2015 och 8 månader i följd, har Helvetic Clinics varit rankad som Bästa tandvårdsklinik i Budapest, Ungern, i Europa och världen över.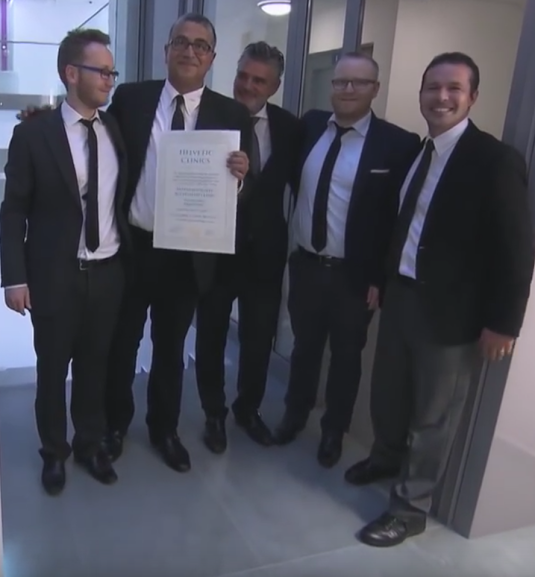 ---
Årets projekt med Irodia, 2:a plats
Vår byggnad tilldelades nyligen andra plats i iroda.hu Property Project of the Year 2015, på grund av dess utmärkta läge, unika lösningar och ett starkt fokus på hållbarhet som inkluderar:
Varmvatten solpaneler.
Energieffektiva LED-lampor.
Luftapparatur för att säkerställa en optimal användning av vattenresurser.
Ett centralsystem som kan styra elektriska och mekaniska systemelement individuellt i varje rum.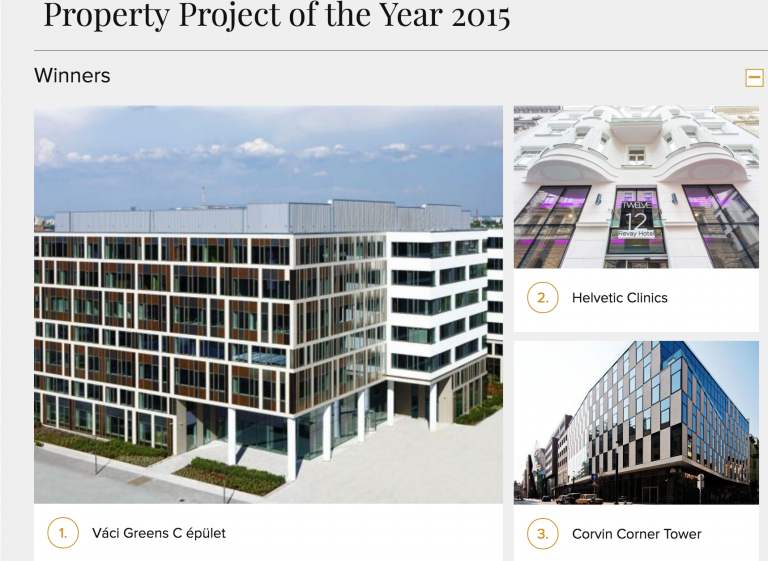 ---
Ackrediteringar